Sensor BV Mountainbikedag 2015
Na een goed bakkie koffie en een bossche bol, aarbeien vlaaitje, appelgebak en of een nougatine vertrokken we vol adrenaline van D'n Dries voor een rondje MTB in de Loonse en Drunense Duinen. De start was zoals ieder jaar weer veelbelovend maar na een 15 minuten kwamen de eerste te hoge hartslagen alweer boven tafel en ging het tempo naar een beschaafd niveau. Ondanks dat het een paar dagen ervoor goed had geregend was de route alweer zomers droog en mul zoals het hoort bij de Drunense duinen. Na een klein half uurtje moest het Team op de foto voor het bewijs van deelname: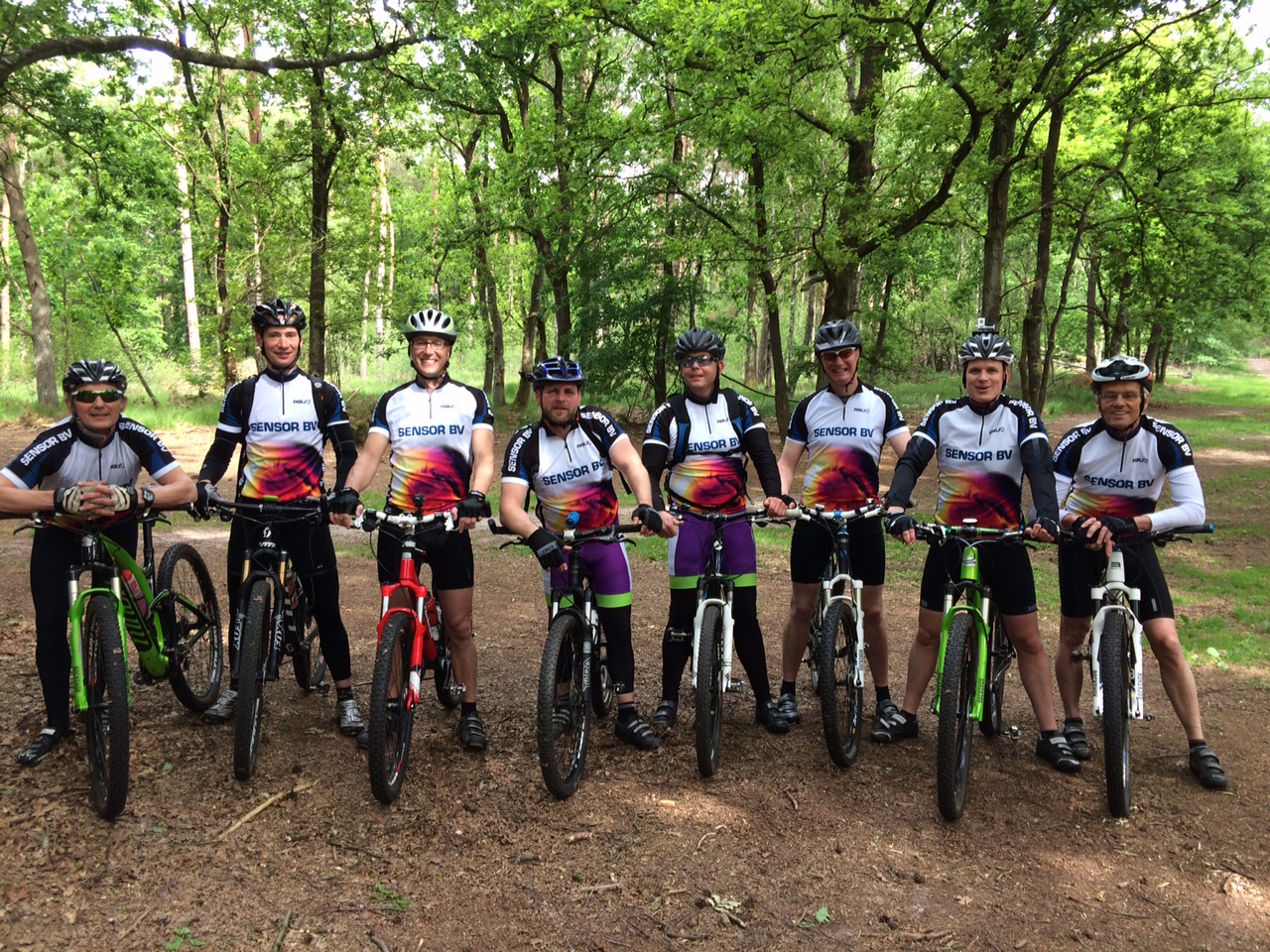 Het weer bleef tegen alle voorspellingen behoorlijk goed waardoor het heerlijk genieten was. Iedereen kon behoorlijk goed mee waardoor we een vlotte ronde hebben kunnen neerzetten. Uiteraard hebben we de nodige pauzes niet overgeslagen om alvast de eerste sterke verhalen te wisselen, bij te komen en wat te drinken.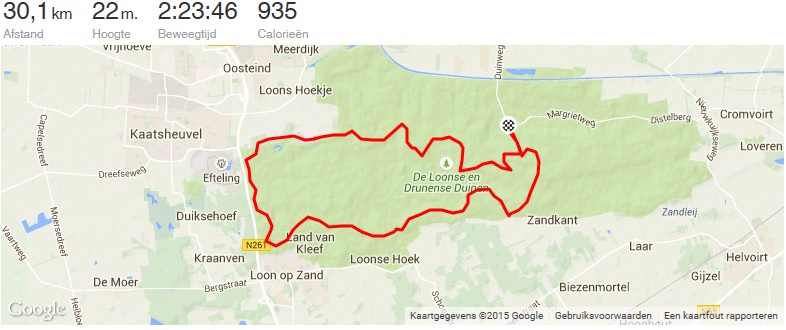 Na een 2 uur en 23 minuten kwamen we voldaan terug bij D'n Dries waar we onder het genot van een speciaal biertje of ander dorstlessend drankje konden relaxen. De tafel werd inmiddels opgemaakt met een goed bord pasta en het zonnetje kwam warempel nog even goed door.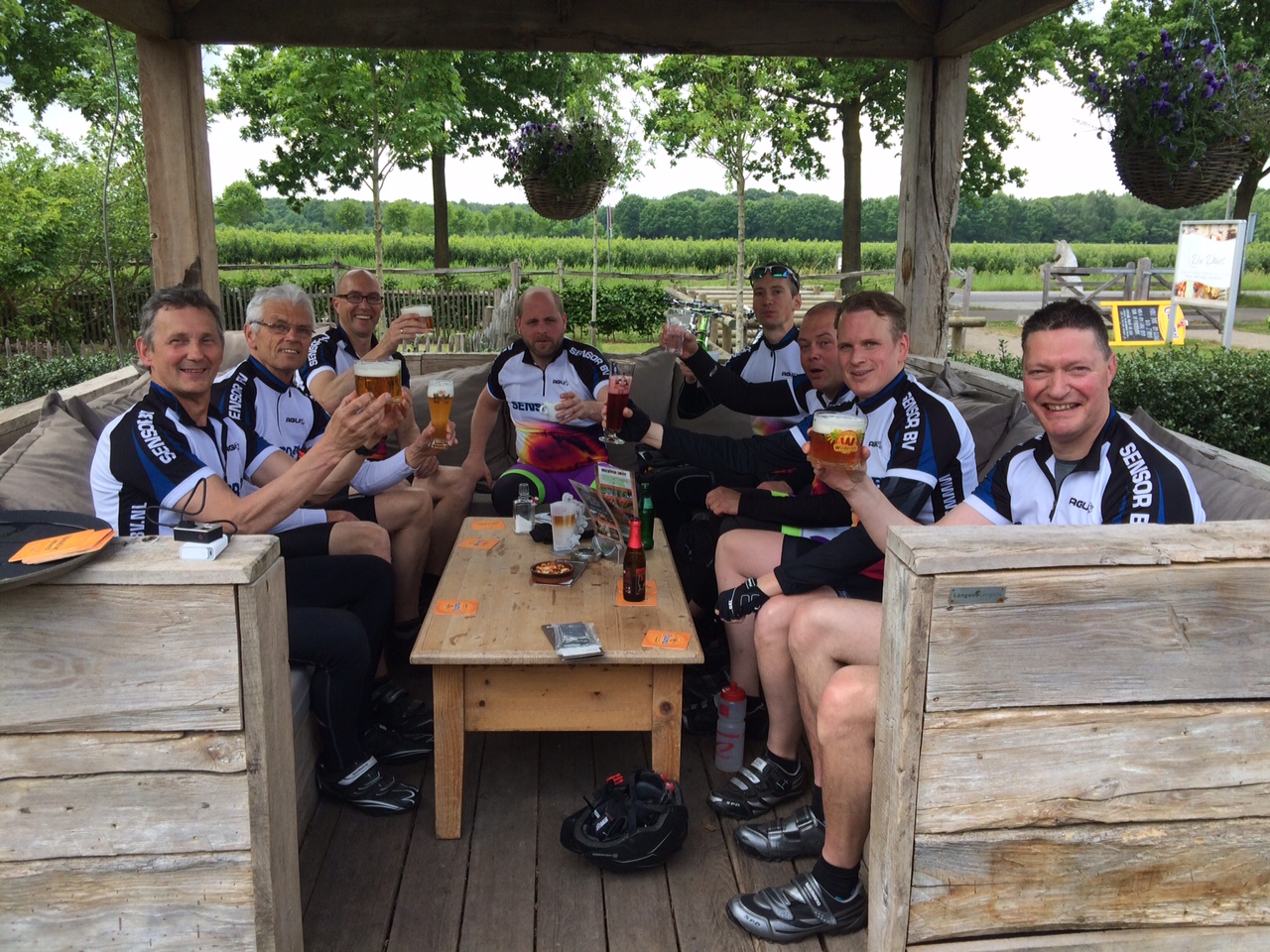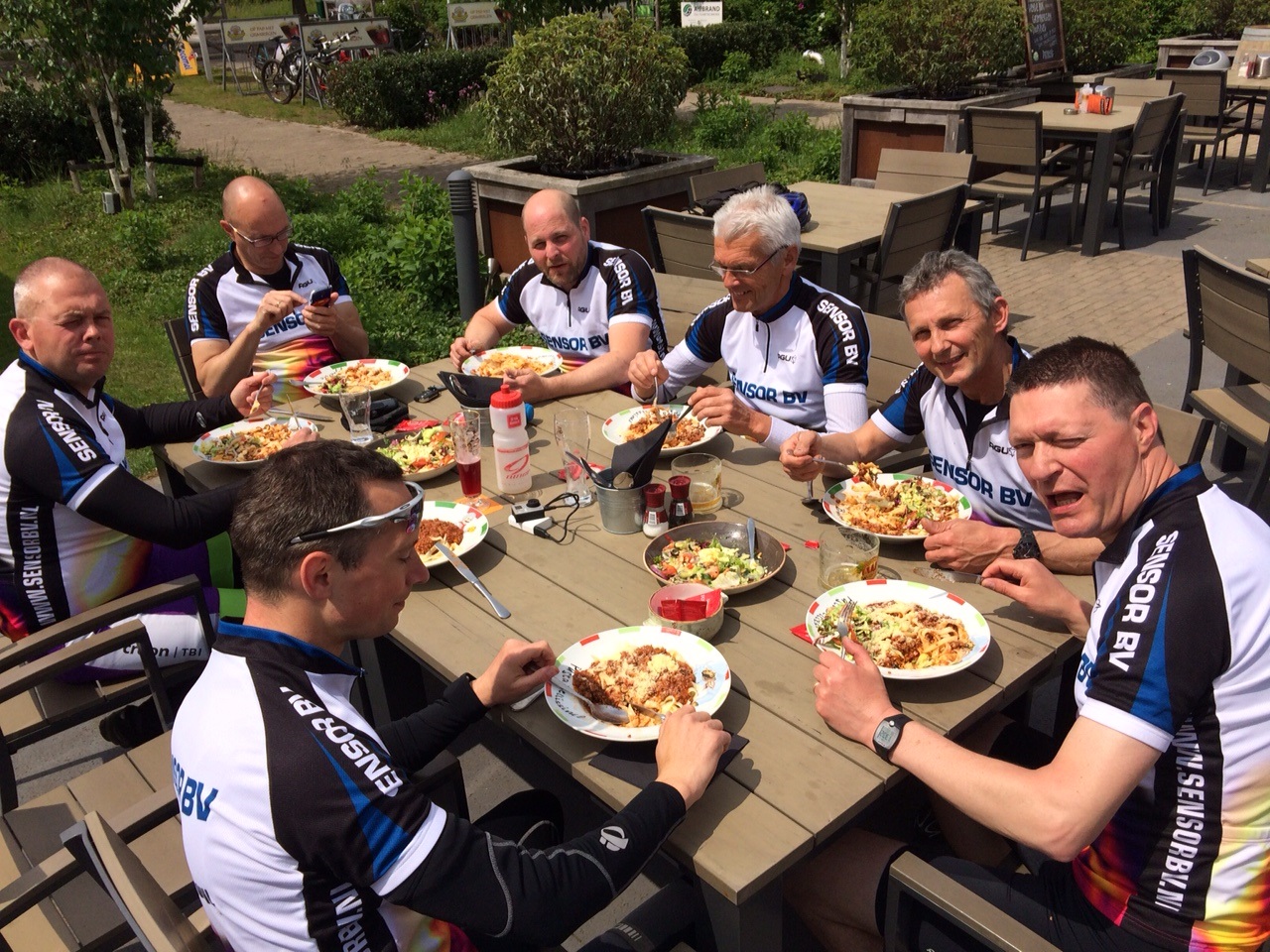 Ik wil alle deelnemers van harte bedanken voor de super gezellige mountainbike dag en ik nodig iedereen uit de volgende editie wederom mee te doen!

Bedankt!

Ron van Sambeek
Sensor BV Drunen