Posted on
By Hoogendoorn Growth Management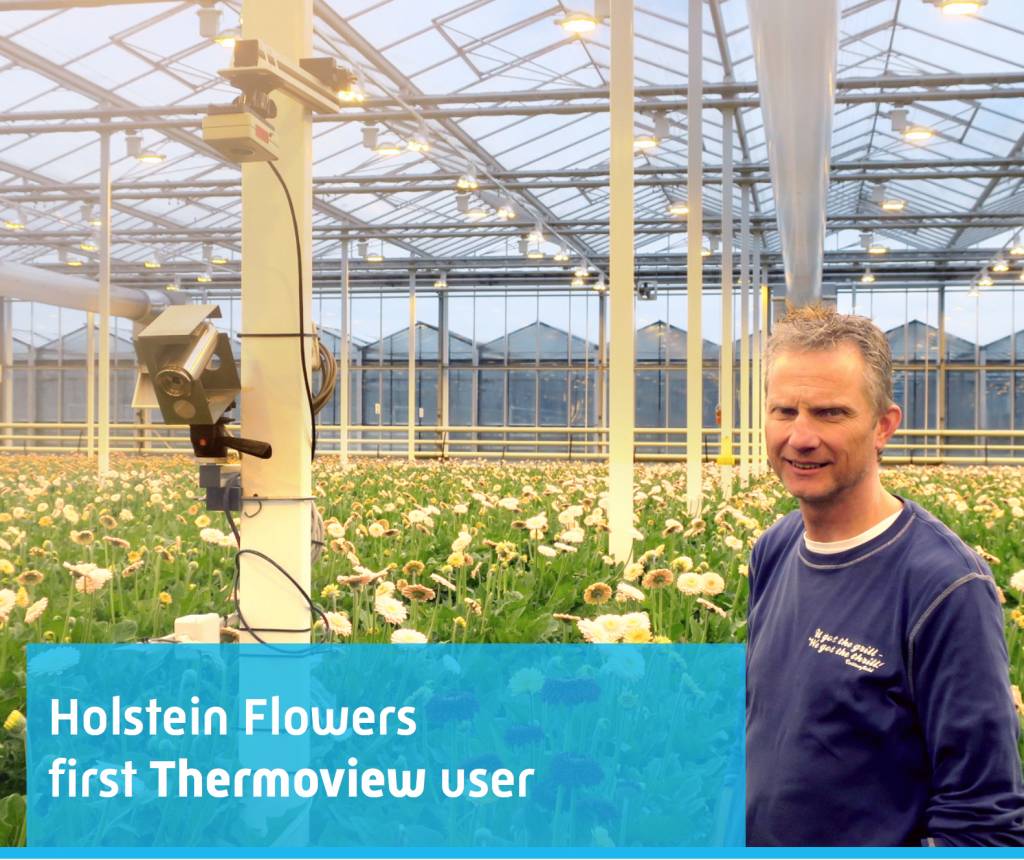 Holstein Flowers is the first company using Thermoview, the thermo camera measuring the real-time temperature of and
around the crop. Mathieu van Holstein is running the gerbera company in De Lier, the Netherlands, together with his 3
brothers and 2 cousins. The family business started in 1946 as a vegetable cultivation company.